Alpha online has ended its current run on 12 may 2022.
GOT QUESTIONS ABOUT LIFE? ASK AT ALPHA ONLINE
Alpha is a place to ask the big questions of life. Connect with others online to watch a series of episodes and explore the Christian faith together. Each session looks at a different question around faith and is designed to create conversation. Join us or invite your friends and family for Online Alpha Course via Zoom weekly standalone session.
Date:  17 Feb to 12 May 2022
Time:  Every Thursday, 8.00 pm – 9.30 pm
Signup here
We are forming the 2022 A-Team to run Alpha Online and we encourage everyone to join as:
1.  Volunteers

2.  Inviters (bring pre-believers or young christians)

3.  Hosts to guests

4.  Breakout room leaders

5.  Prayer warriors etc.

6.  Song leaders

7.  Games leaders

8. Technical support helpers

9. Secretariat & admin support

10. Alpha lesson facilitators
Start a list of invitees and pray over them.
Contact Ivy Choy (8498 0158) or Richard Yap (9623 8312) for details
Scan QR Code or register for Alpha at https://tinyurl.com/AlphaOnline2022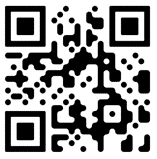 Alpha Schedule